Last week saw the remaining lesson in how to create the heart of your campaign, the content. An integral part of any campaign, and the direct way to tell your story to your audience. EVERYTHING you do in you campaign points to this content and any marketing you create will be based from this.
Once you've begun the creation of this content, it's time to start work on your "soft" campaign launch. This is the launch before the launch, and again one of the most integral parts of a successful campaign. Plan for it in your campaign timeline, and you'll always come out better than what you would've without it.
---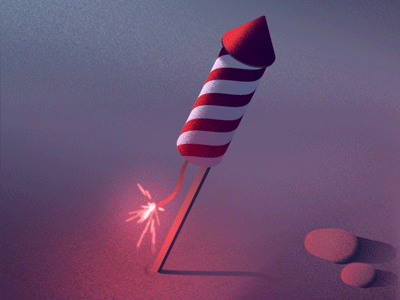 Image source: Parallel Studio
The Launch Before the Launch
They call it a soft launch but there's nothing "soft" about it really.
The soft launch, in essence, is a small-scale launch of your campaign to a limited audience. And get this… it happens before you campaign goes live!
The purpose of a soft launch is to help grow an audience and build excitement around your impending Kickstarter launch so that when you press the bright green button…
There are actually people ready and waiting to help get your campaign off to a roaring start.
To illustrate the importance of this early crowd, consider this…
If you were a new and budding restaurant owner openening your doors for the first time, would you prefer to see:
A) A queue of excited people waiting to dine?
OR
B) An empty street?
I'm guessing A.
So, how do you go about running a soft launch? When should your soft launch start? Who should you share your campaign with during soft launch?
---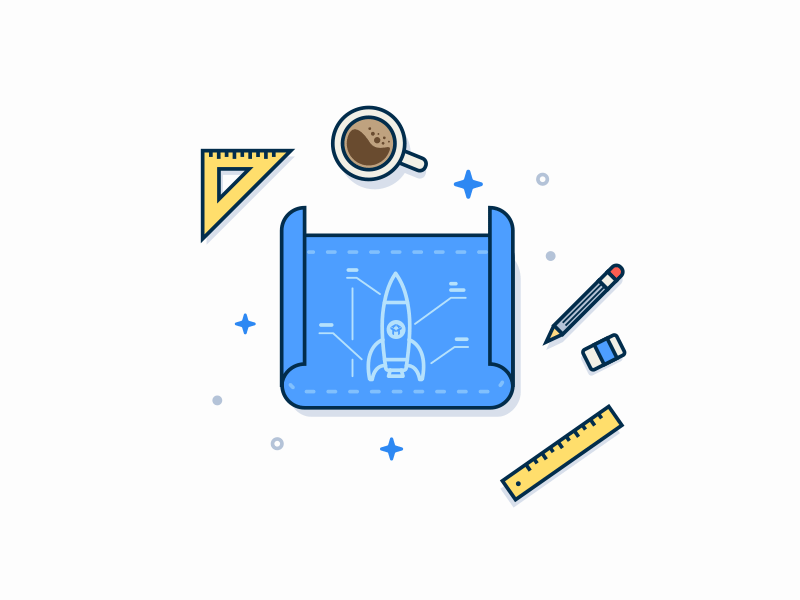 Image source: Egor Kosten
Planning Your Soft Launch
Like anything with crowdfunding, it's best to start with a plan.
– When are you going to launch?
– What are you going to say?
– Who are you going to say it to?
– How frequently are you going to publish content?
– Where are you going to publish this content?
For the Nimble campaign, our main platform of choice was Facebook, with some soft launch posts going on Twitter and Instagram too. We put together a calendar showing when we planned to share certain images, information and announcements which helped to keep us on schedule. I would suggest focusing your soft launch efforts were you have the largest, most engaged community of people. If you don't have any company pages then this may well be your personal Facebook page or blog. That's as good a place as any to get started!
So how long should your soft launch be for?
For the Nimble campaign, we launched about a month before our campaign was set to go live. The sorts of things we shared included a launch date*, countdown images, a sneak peek at some campaign page content and other snippets. This was shared in Facebook posts, Tweets, Instagram posts, Blog Posts and emails to our community.
*This helps you commit to a set date for launch, nothing is more motivating than a deadline!
"But What if I Don't Have Anyone to Share This Stuff With?"
If you don't yet have a community of like-minded people interested in what you do, then your soft launch is the perfect opportunity to build one.
Building an audience from scratch though can take time, so I would recommend allowing much more than one month for a soft launch in this case. Instead 4-6 months might be more appropriate.
"Four to six months?!"
Yes, that seems like a long time. But trust me, it'll be worth it when you go to launch if this community you've spent time building, helps you reach your goal at super speed.

---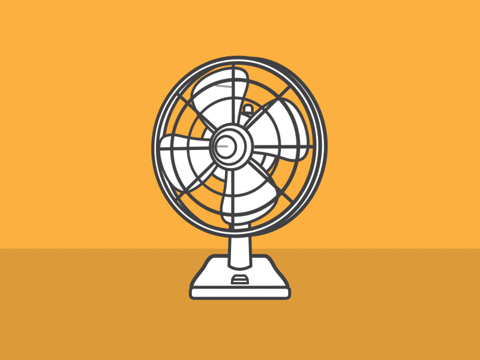 Image source: James Millington
The Audience for your Soft Launch
So, who are the people at the other end of your soft launch seeing the stuff you're sharing?
Friends & Family (Your biggest fans)
The first, obvious group of people are your friends and family. These people know you, like you* and will therefore take a keen interest in things you might be working on… such as a crowdfunding campaign for example (well, isn't that convenient!). They'll also be more willing to help share your message about an impending launch with their friends, helping you reach a larger audience.
*One would hope!
Strangers
Although it can be difficult to reach new people directly who might be interested in your campaign, there are three fairly simple ways you can get started. Online adverts, forums, blogs and in-person events.
Online Adverts
You can run Facebook adverts targeted at people with particular interests who might be keen to get involved in your campaign. This costs money, but if you take time improving your adverts and testing different images and headlines, you can get the cost down to a few pence per Facebook Page Like or email signup. You can use the same strategy with Twitter, Instagram and even Reddit!
Forums & Blogs
If you don't have your own audience yet go to where there is one. Engage in discussions with people on other blogs and forums on topics in a similar area to your campaign and perhaps ask them for thoughts on your Kickstarter preview page. Get them involved, interested, but don't be spammy, nobody likes spammers.
In-person Events
In-person events are a great way to reach new people and to introduce them to your idea. No matter how good you are publishing Facebook posts, nothing will beat the passion you can communicate in just a short conversation one-on-one. Events that could work for you are festivals, networking events, trade-shows, conventions and fairs. See if there are some local events in the months and weeks running up to launch. You might be surprised how little they can cost to attend; some are even free!

---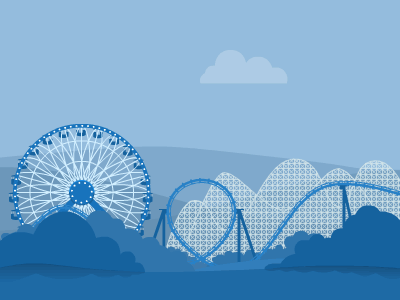 Image source: Dave Counts
Build Suspense
During your soft launch you should try and build as much suspense as possible. Share little bits about your campaign here and there, but hold back something. That way people will be super keen to visit your campaign page at launch to see what they've been missing!
Here are examples are things you could share:
– Early Bird rewards that are going to be up for grabs on launch day
– A look behind-the-scenes during the creation of your Kickstarter video
– A short teaser clip from your Kickstarter video
– Images that will be on your campaign page
– Images counting down the days until launch

---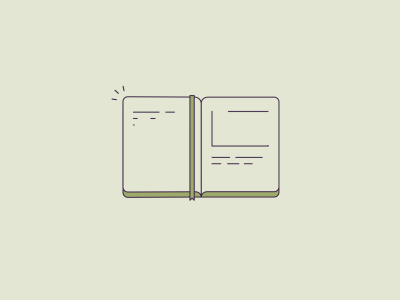 Image source: Linn Fritz
Where It All Leads – Your Little Black Book
So what's the ultimate aim of your soft launch?
To build a little black book; a list of all of the names and emails of people who have metaphorically (or literally) put their hand up and said "I'm interested in your campaign".
It is these people you can contact directly on launch day to tell them that the campaign has just gone live. These are the people who are almost as excited as you are about the launch and will be first in line to back your campaign. This amazing community* are what will give your campaign its much needed strong start.
*If you're reading this and were one of the people who got on-board the Nimble campaign in the beginning, I just wanted to take the opportunity to say, thank you! ?
---
Go Get 'Em!
Hopefully this post has given you a dose of inspiration to get you started on your soft launch. If you're about to do your own, good luck! If you're planning one right now, take your time, and to everyone else… thanks for reading!
https://www.version22.com/wp-content/uploads/2017/06/rocket_400-2.gif
300
400
lee
https://version22.com/wp-content/uploads/2017/06/version_22_logo.png
lee
2017-06-14 17:27:59
2017-07-11 12:23:32
Kickstarter Series #11: Soft But Not "Fluffy" - An Insider Guide to Soft Launching Your Crowdfunding Campaign